APSLEY LODGE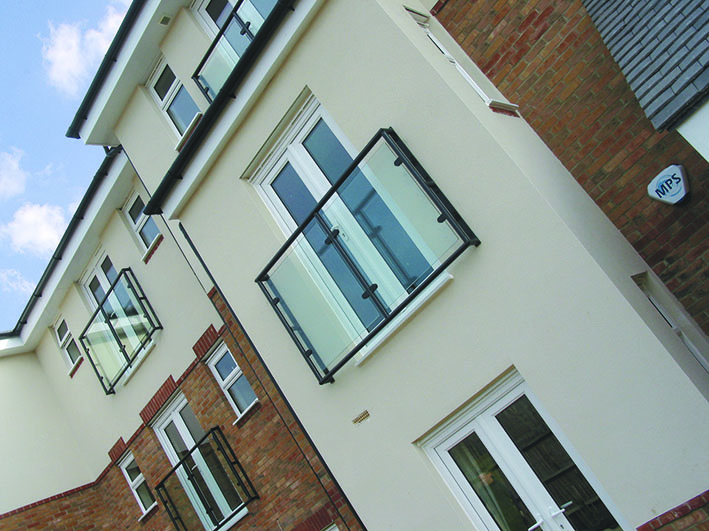 Apsley Lodge was voted the Best Development in Middlesex 2008 winning a Daily Mail 5 star Award. Founded nearly two decades ago, Clearview Homes owes its successful expansion to a market-driven ethos and long-held conviction that community and environmental issues really count. These factors were a strong influence when conceiving Apsley Lodge in the residential heart of Betjeman's 'Metroland' – Harrow, Middlesex.
The initiative to transform a Brownfield site that was once predominantly 'contaminated' wasteland into a highly desirable development of fifteen apartments was the result of extensive community consultation and research. Clearview Homes took the innovative approach of asking local families what kind of homes they really wanted to add to their community. The result? An unprecedented level of demand and fast-moving sales in what proved to be a market on the downward slide.
New to the housing market, first time buyers were looking for a property that suited the needs of the budget-conscious young homeowner flying the nest – an ideal first step on the property ladder without compromising on home comforts. Others were seeking secure yet independent living for their relatives – convenience, comfort and peace of mind, especially for the elderly or infirm. Time and again, potential purchasers expressed a desire for individuality – all the convenience of a new-build, but none of the traditional uniformity of design. All expressed the importance of reliable after-sales care that inspired confidence in the developer.
In addition to the usual industry-standard inspections, and NHBC warranty, Clearview Homes applied its own Quality Assurance programme to Apsley Lodge, undertaking ongoing inspections throughout the course of construction. The culmination was an invitation to the purchaser to attend a special pre-completion familiarisation visit, accompanied by both the Marketing Manager and Site Manager. This initiative proved especially beneficial to first time buyers who had an opportunity to have any questions answered. Purchasers were also introduced to Clearview Homes' comprehensive after-sales support.
At a time when major developers are struggling for sales, Clearview Homes' policy of talking to the community and listening to prospective home owners is proving to be a successful sales strategy in a challenging market.
The Apsley Lodge development features 15 apartments in four different and imaginative designs. The young commuter can leave a car parked in a secure gated area while strolling around the corner to North Harrow's Metropolitan Line Station. More senior residents benefit from a home secure by design, created in consultation with the local police and serviced by two lifts to support those with limited mobility.